Facebook Pixel Integration Odoo Module is allows you to integrate FaceBook Pixel with Odoo website.Using the Facebook Pixel in odoo, you can hold down the actions people take on your odoo website. FB Pixel in odoo in is a piece of JavaScript code for your website that enables you to measure, optimize, and build audiences for your ad campaigns
Odoo Facebook Pixel integration in is an analytical tool that provides collecting data about different actions taken by the distributor in Odoo website. In this module first data is collected and sent to the Facebook Pixel Analytical tool. You can see the data and identify the topmost products and the places on your website that need optimization. Using Facebook Pixel Integration Odoo Module you can also improve advertisements for your products by reaching the true customer.
You can track & check analytics in Facebook analytic
FB Pixel in odoo that Implemented Enhanced E-commerce features like Add to cart, Purchase
Using Facebook Pixel in odoo Just need Tracking ID and copy paste in odoo website backend, facebook pixel is start
Facebook Pixel in odoo you can Complete Registration, Initiate Checkout, Purchase, Search, and View Content events – track in odoo
Go to Website then Configuration then Settings then Website then Facebook Pixel

The Facebook Pixel will be activated on all pages of the website.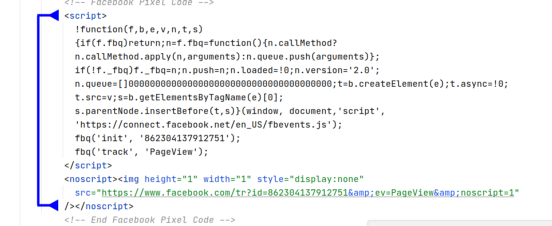 Go to the Website then Facebook then Website Pages or Website Views menu.

Select a page to add a new event.

Add Facebook Pixel Helper Extension.

Track your event on your website page.