This
Blog Design Odoo Module
will making the look of blog more power full.
Odoo blog design module
is extends the functionality of blogs and it will support many amazing features.This design module having more attractive layout. There are wonder features added like Blog sharing and blog search.This odoo
Blog design theme
module support in odoo 14, odoo 13, odoo 12, odoo 11.
---
---
---
---
Title in blog list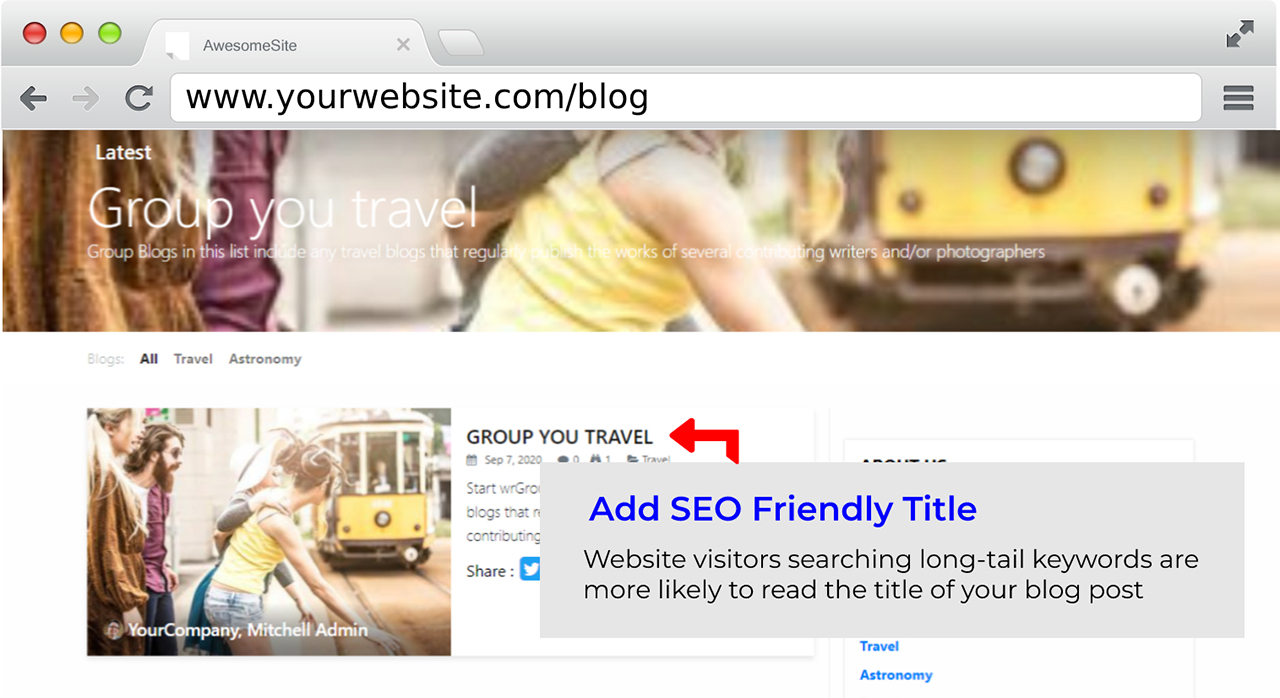 Add About us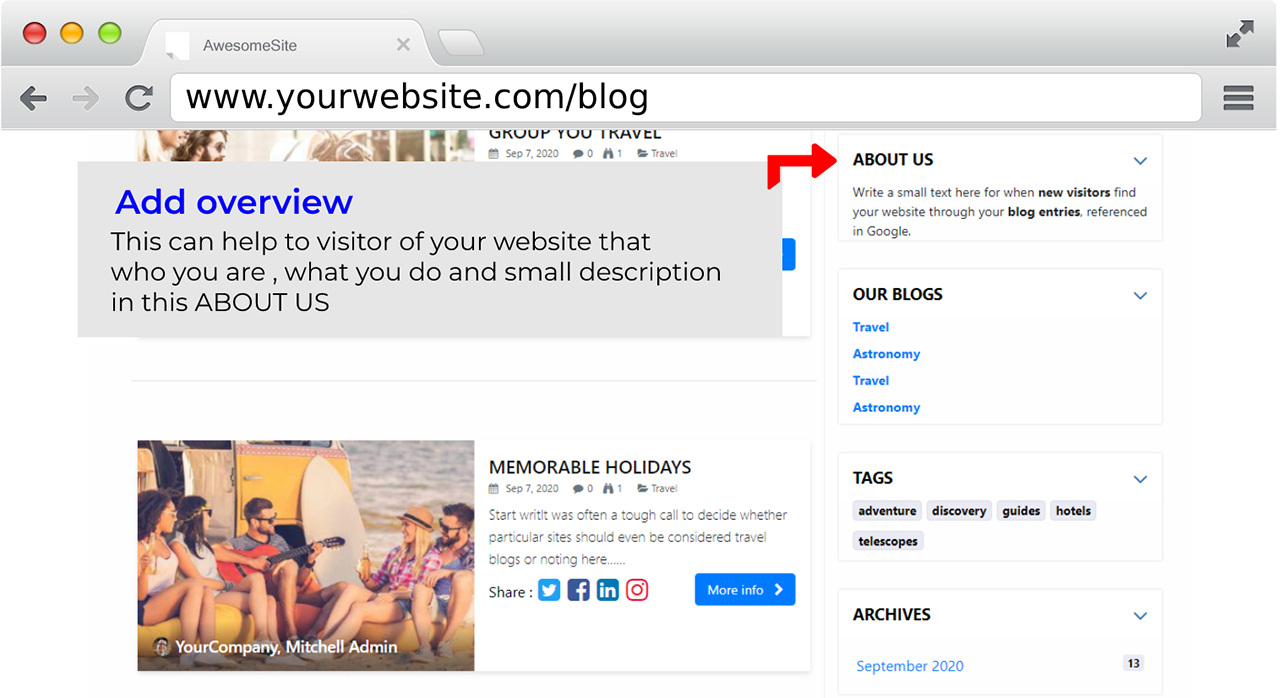 Add title in blog of odoo website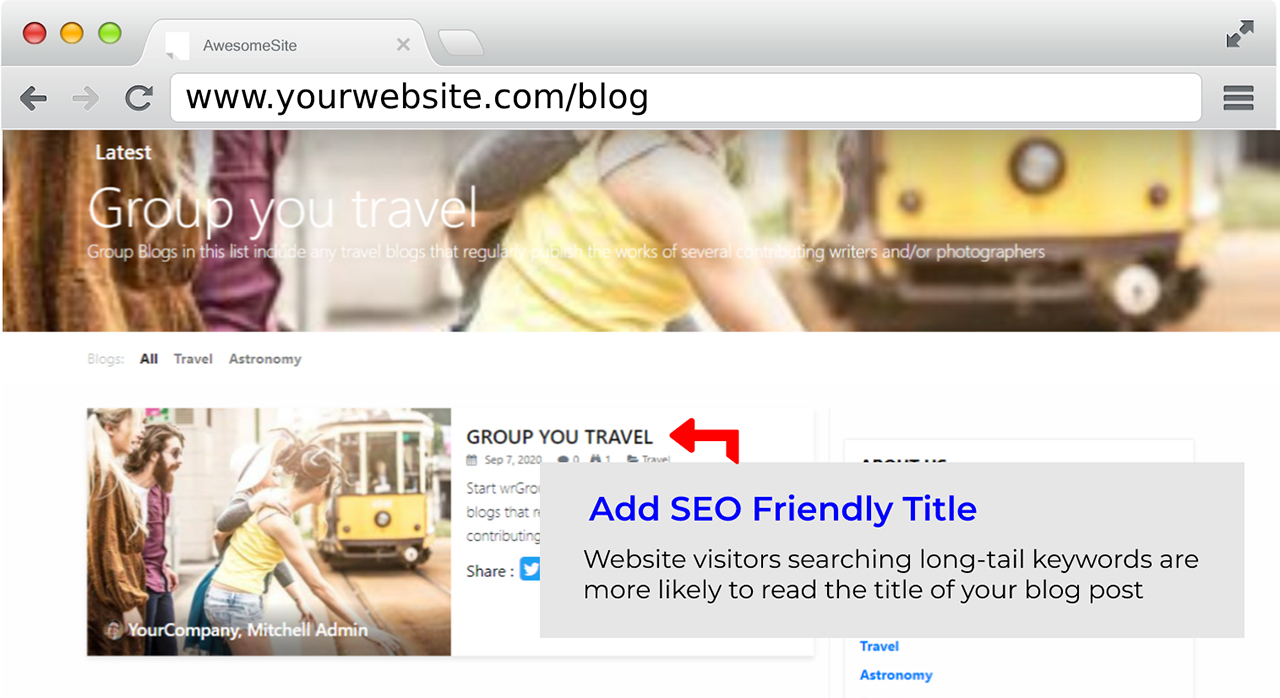 Share blog in social media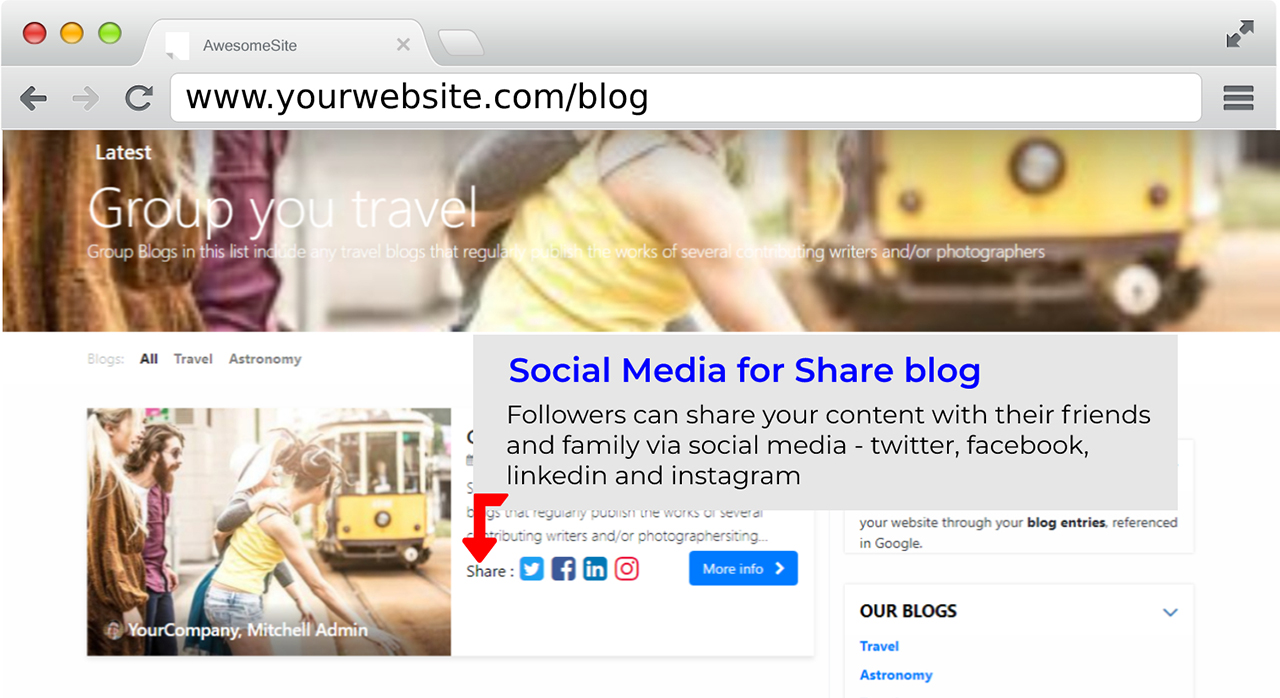 Tags / Keywords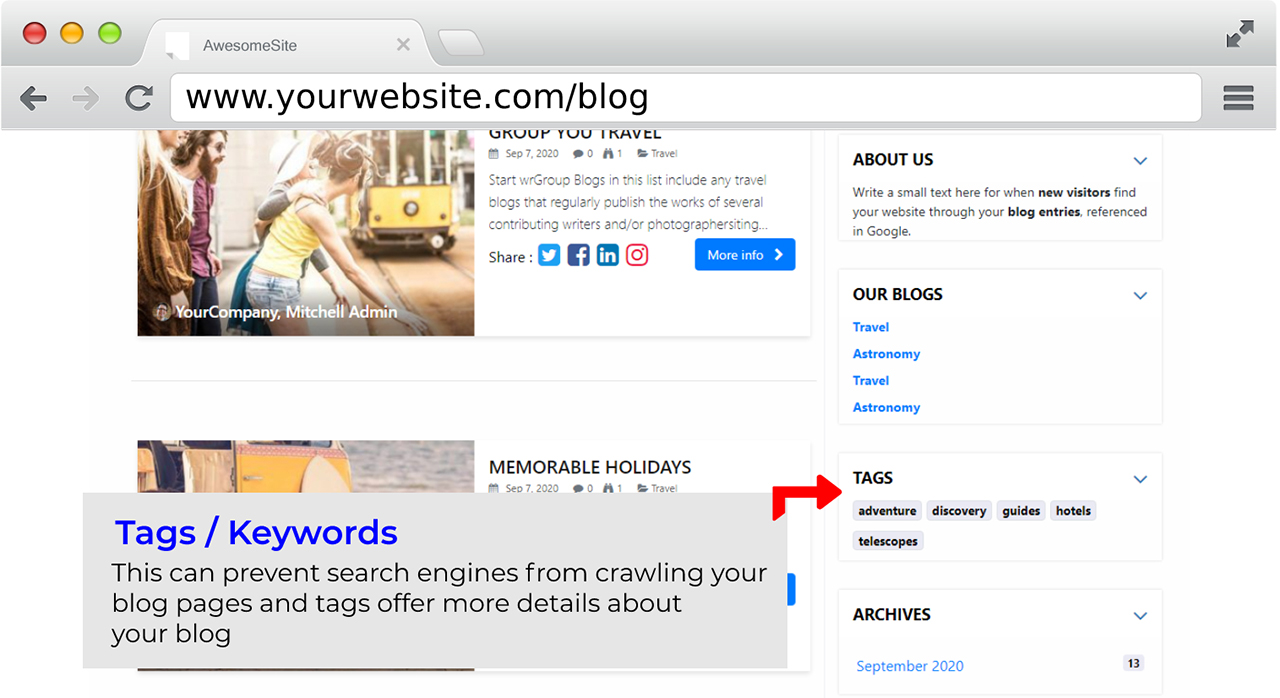 Blog category in odoo website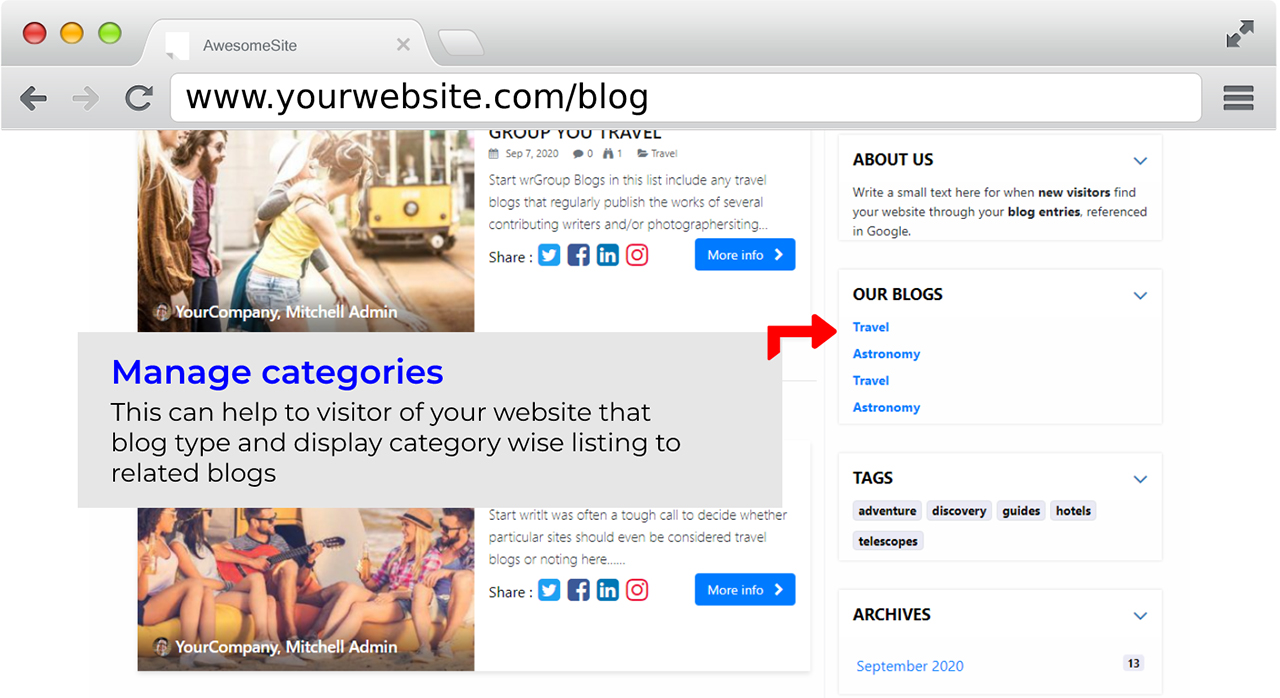 Full view of blog detail page