Instagram snippet in odoo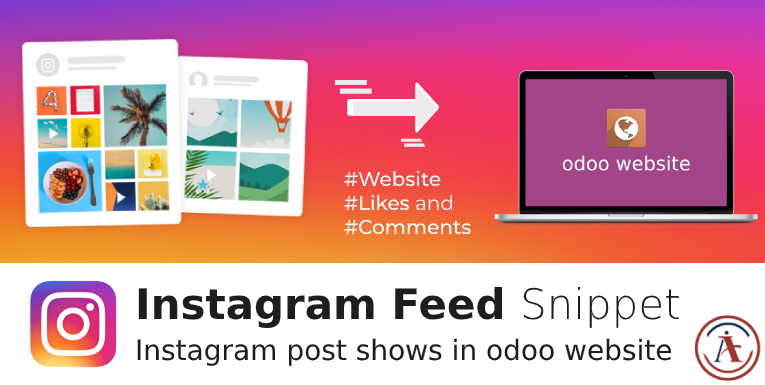 In Today's life Instagram is one of the more used and familiar social networking sites in the whole world. When you add your Instagram profile option on your Odoo website it enables you to promote your website products on Instagram. The Odoo Instagram Feed Snippet module provides features to add an Instagram feed in Odoo.
In this Instagram feed showing on your Odoo website encourages high traffic and sales along with immense profits. It enables you to keep your customers updated about the latest products and offers available on your Odoo website. Using instagram feed post in odoo your attractive Instagram posts can redirect customers to your website that will increase your business.
Go to Settings
Click on User ID and Token
Test added Username and Token
Hover on post and click to redirect in instagram